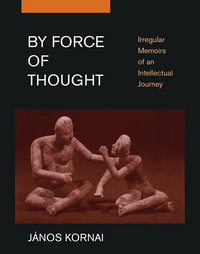 Source of book image: http://mitpress.mit.edu/images/products/books/0262113023-f30.jpg
Many years ago, I read János Kornai's The Road to the Free Market, which gave Kornai's advice on how Eastern Europe could best make the transition from communism to the free market. What I remember most from the book, is his discussion of whether it is more humane for the transition to be quick or gradual. He answers the question by asking another: if you need to have a tooth pulled, is it more humane for it to be pulled quickly or gradually?
(p. B15) . . ., Mr. Kornai's books and lectures in Europe, North America and Asia established him as one of the leading scholars of socialist economics and an expert on the difficult transitions that many countries face when they move from socialism to a more democratic and capitalist system. . . .

At one point in 1974, under the more relaxed rule of János Kádár, when Hungary was the "most cheerful barrack in the camp," Mr. Kornai and his wife decided to build their own home. Over the course of several months, they personally confronted the corruption, endemic shortages and shoddy construction materials that were so common in Eastern Europe. A year later, on a trip to India, Mr. Kornai was faced by idealistic young Maoists whose concern for the desperately poor reinforced their support for socialism. Mr. Kornai responded to them by arguing, as he puts it here, that "rationing systems that spread misery equally may assuage feelings of injustice for a while, but they will not solve anything."
For the full review, see:
JOSHUA RUBENSTEIN. "BOOKS; Critic Behind the Curtain." The Wall Street Journal (Tues., January 30, 2007): B15.
(Note: ellipses added.)
The book reviewed, is:
János Kornai. By Force of Thought. (MIT Press, 461 pages, $40)
The earlier book by Kornai, that I read and liked, is:
Kornai, Janos. The Road to a Free Economy: Shifting from a Socialist System, the Example of Hungary. New York: W.W. Norton, 1990.