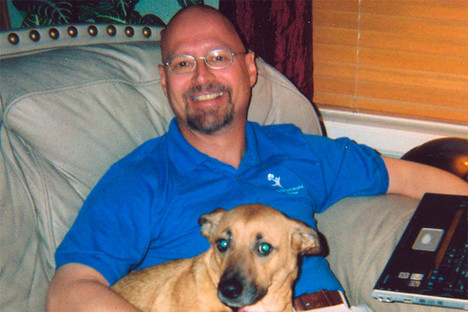 "Charles Wolf with laptop and Archie, in his house near Denver last spring." Source of the caption and the photo: online version of the WSJ article quoted and cited below.
(p. C5) He was irked when a cancer recurrence last year required him to resume morning radiation treatments, partly because that took him away from the market. "What kills me more than anything else is that I'm not there for the market open," he said.
For the full obituary, see:
E.S. BROWNING. "Wolf Loses Battle With Cancer; Disease Didn't Affect His Investing Success; Model Patient." The Wall Street Journal (Thurs., JANUARY 29, 2009): C5.