Photograph by Art Diamond.
(p. 143) . . . capitalism creates a critical frame of mind which, after having destroyed the moral authority of so many other institutions, in the end turns against its own; the bourgeois finds to his amazement that the rationalist attitude does not stop at the credentials of kings and popes but goes on to attack private property and the whole scheme of bourgeois values.

The bourgeois fortress thus becomes politically defenseless. Defenseless fortresses invite aggression especially if there is rich booty in them. Aggressors will work themselves up into a state of rationalizing hostility—aggressors always do.
Source:
Schumpeter, Joseph A. Capitalism, Socialism and Democracy. 3rd ed. New York: Harper and Row, 1950.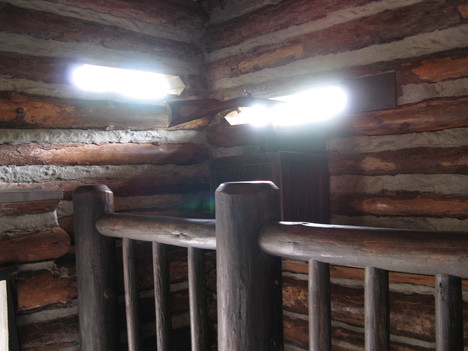 Photograph by Art Diamond.