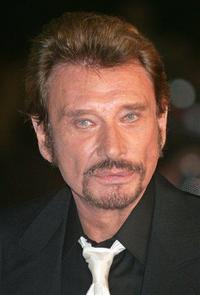 French rock icon Johnny Hallyday. Source of photo: http://hosted.ap.org/photos/6/6b7deb53-a318-477d-90b7-fb5abe488774-big.jpg
In the dark of winter, the French rock 'n' roll icon Johnny Hallyday has abandoned France to settle in a snow-dusted mountain chalet, joining a scattered flock of superrich tax refugees in serene Switzerland.

Numbering about 3,700, according to Swiss statistics, these millionaire and billionaire exiles are variously coveted and resented in Switzerland, where local governments are competing in what critics scorn as a fierce race to the bottom to lure wealthy foreigners with individually negotiated tax breaks.

"I'm sick of paying, that's all," Mr. Hallyday, 63, said in a rebellious outburst to the celebrity magazine Paris Match, which devoted eight pages to his departure. "I believe that after all the work I have done over nearly 50 years, my family should be able to live in some serenity. But 70 percent of everything I earn goes to taxes."

The notion of a French symbol decamping to a newly renovated refuge in the town of Gstaad had an incendiary effect on French politics, prompting President Jacques Chirac to express restrained regrets about the rocker's actions.
For the full story, see:
DOREEN CARVAJAL. "Swiss Tax Deals Lure the Superrich, but Are They Fair?" The New York Times, Section 1 (Sun., January 14, 2007): – B11.
Hallyday's chalet in Gstaad, Switzerland. Source of photo: http://www.20minutes.fr/articles/2006/12/20/20061220-people-A-Gstaad-le-chalet-de-Johnny-fait-etrique-pour-une-rock-star.php