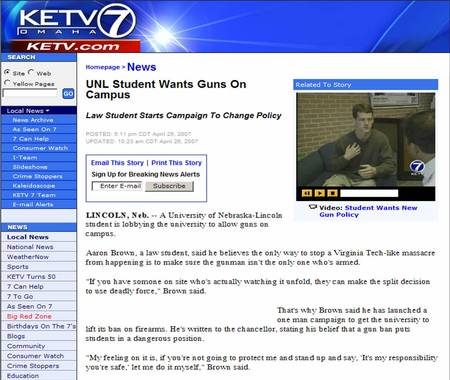 Source of image is screen capture from KETV web page: http://www.ketv.com/news/13120432/detail.html
Aaron Brown was an excellent student in my micro-principles course several years ago, and now he is a law student at UNL. You may also remember him as a frequent contributor of comments to entries on this blog.
He's gotten some attention today (4/26/07) by speaking out for the right of college students to defend themselves by bearing arms.
For the KETV (Omaha ABC channel 7) story, see: http://www.ketv.com/news/13120432/detail.html
For the KOLN (Omaha Fox channel 10) story, see: http://www.kolnkgin.com/news/headlines/7209236.html