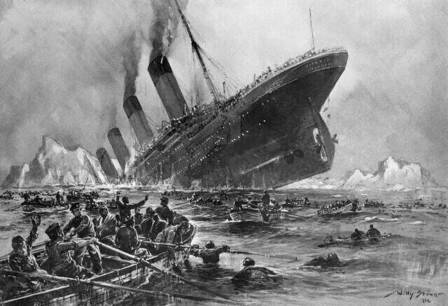 The Titanic sinks. Source of drawing: http://commons.wikimedia.org/wiki/Image:St%C3%B6wer_Titanic.jpg
Here is one of my favorite lines from the "Titanic" movie. It is spoken by the hero, as the Titanic sinks:
Jack Dawson: I don't know about you, but I intend to go write a strongly worded letter to the White Star Line about all this.
Source:
"Titanic" movie (1997), as recorded in: http://en.wikiquote.org/wiki/Titanic